The most frequent request is the following one : looking for a little village house to renovate or expandable with a real garden to host a swimming pool with parking possible in the village center.
The charm of old stones is still as strong whereas more modern houses are truly easy to live in and to maintain, what the purchasers are also looking for.
If you are seeking to acquire a house in Saint-Martin-de-Ré or in La-Flotte-en-Ré, it is because you are attracted by the harbour life.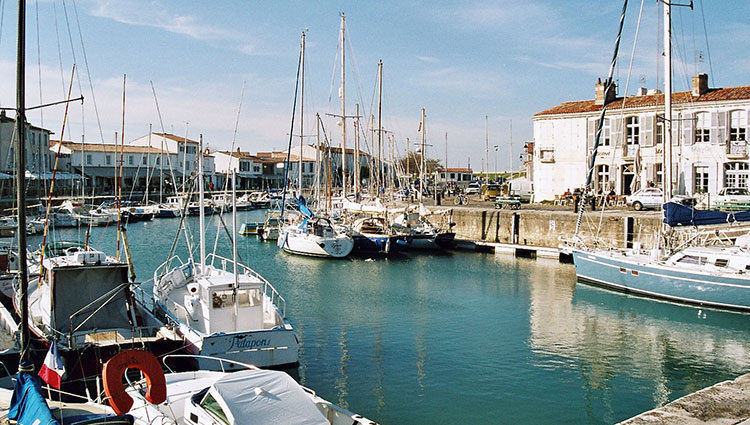 If you wish each morning to walk down to the harbour and have a coffee and read your paper, then go to the market, the houses for sale you will rather visit will be located in Ars-en-Ré, Saint Martin, La Flotte or Rivedoux, which are the only villages with a port. The houses for sale in La Flotte, Saint Martin and Ars are ofter ancient houses along the Harbours, which exteriors are easy to maintain, or some more recent villas with a garden in the outskirts of the old village. Some old properties are also for sale in the heart of the villages, with big gardens, but they are much rarer and much sought after.
Whereas in the Portes-en-Ré, La Couarde-sur-Mer or at the Bois Plage, going to the beach and following the tides will be the rhythm of your day, you'll have your little habits at the terraces outside the bars and restaurants down the village, with your bicycle as your best friend. And the houses to be found in these villages are often renovated old houses with small exteriors or some more recent villas with a swimming pool and close to the beach.
The Ré Island has a multitude of facets to discover
L'Île de Ré and its multiple facets include seaside or country panoramas, barrens and dunes, woods and fine sandy beaches, marshes and vineyards, bird sanctuaries, old stones, small forts and flowered alleys.
Its rich heritage of fortified houses and squares set in the heart of a preserved nature will as well charm hikers and bikers...
Ten villages between sea and sky, cycle tracks, the regular murmur of the waves and this unique seaside scent...
The holidays in the Île de Ré are about having a café at the port in the mrning, go to the market in view of lunchtime, remaining under the arbour or for the picnic on the woodchoppers' bench, a good moment of the afternoon at the beach, an ice-cream on your way back, window-shopping at the village and a drink where your steps take you... to end the day with a barbecue by the swimming pool or with a saefood platter at the terrace of a restaurant... This is how you find your own place, just as the nature lovers a new bike ride to go on.